What Okabe can provide in society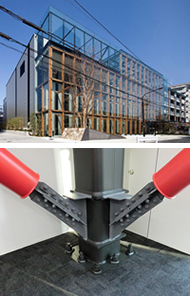 Ever since our foundation in 1917, Okabe has been pursuing and realizing our philosophy "Contribution to society by providing Safety and Security".
Important But Invisible
Our products are playing important roles behind the scenes, such as underground, inside concrete and in supporting roof beams.
We believe that providing the high-performance and reliable products will protect human lives and livelihoods in the event of disasters and accidents.
As the needs for safety and security grow, Okabe will continue to develop the high value products to contribute to the society.